X
Andrew Bennett
CEO
Andrew Bennett is a highly accomplished executive in the energy and software market. Andy leads mPrest's growing North America-based team as CEO, guiding company through the current high-growth period of adoption for new energy technologies and concepts.
Prior to joining mPrest, he was responsible for running global sales for the AI Applications business unit at IBM, focused on enterprise asset management, IoT, and supply chain management.  Bennett also served as the SVP of Energy for Schneider Electric North America, where he joined following its acquisition of Telvent where he had managed its utility business.
Natan Barak
President, CEO and Co-Founder
X
Natan Barak
President, CEO and Co-Founder
The founder and former commander of the Israeli Navy's C4I branch, Natan is both a technological visionary and seasoned entrepreneur. He brings to mPrest 35 years of experience in the development and management of complex defense projects involving computing, software, communications and integration expertise. Natan retired as a colonel from the IDF in 2003, and co-founded mPrest. Natan received several prestigious awards, including the Israel Defense Force (IDF) Admiral's Award for Innovation, the IDF's Computer Excellence Award, and the 2012 Israel Defense Prize. Natan has an MA in Business Administration from Bar-Ilan University and a BSc in Electrical Engineering from the Technion – the Israel Institute of Technology. Natan has published multiple articles on software development and C2 systems, including one on models for C2 system development, for which he was granted the IDF Chief of Staff Award.
Alexander Arlievsky
Chief Technology Officer and Co-Founder
X
Alexander Arlievsky
Chief Technology Officer and Co-Founder
Alexander brings over 15 years of experience as a software engineer. Before co-founding mPrest, he served in various positions for the Israeli Navy's Computer Center, including software architect for several complex systems. Alexander has a BSc in Computer Science from the Technion – Israel Institute of Technology.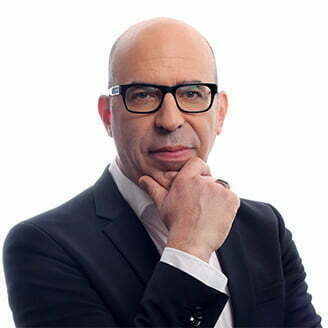 Ron Halpern
Chief Commercial Officer
X
Ron Halpern
Chief Commercial Officer
Ron is an accomplished senior executive, experienced in the energy, Industrial IoT, enterprise software, telecommunications and venture capital industries. His career spans executive management roles in software products, services, consulting, system integration and SaaS companies.
Ron currently serves as mPrest's Chief Commercial Officer. Previously, he held executive and senior management roles in established companies and startups including Executive Vice President of Sales at cVidya (NASDAQ: DOX); Executive Vice President of International Sales at Genband (NASDAQ: RBBN); and Client Business Executive and Division Vice President at Amdocs (NASDAQ: DOX). In addition, Ron was Co-Founder at JOLT Ltd. (NASDAQ:MRVC) and served as an advisor to two venture capital funds.
Assaf Sayada
VP Corporate & Business Development
X
Assaf Sayada
VP Corporate & Business Development
A native of Paris and a graduate of HEC-Paris, Assaf Sayada brings above 20 years of corporate development track record across high tech industries.
Assaf serves as mPrest's VP for Corporate and Business Development, in charge of strategy, alliances and investments. Prior to joining mPrest, Assaf held senior business development positions in multinational companies such as HP and co- founded KARTA PARTNERS, a corporate development consulting boutique serving the innovation industries. As such, he has been accompanying senior management of tech companies, from startups to multinationals in their growth acceleration, from business development, strategic partnerships, fund raising and M&A through corporate, marketing and branding strategy. One of these clients, mPrest, hired Assaf, initially as a consultant to build its new growth strategy and eventually as head of its corporate and business development to actually take a crucial part in the execution of this journey. And the rest is history.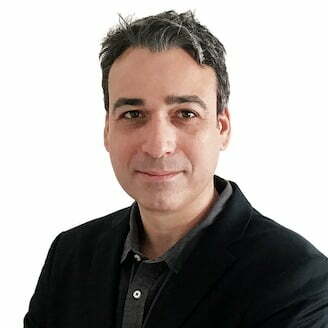 X
Amit Braytenbaum
VP R&D
Amit brings over 15 years of expertise in developing innovative products for rapidly evolving energy, healthcare, cyber and telecom markets.
He held management positions at Verint, Comverse and Amdocs in the domains of technology, innovation, research & development and product management.
With a strong academic expertise in business development (M.S.I.T graduate) and technical background (BSc Computer Science), Amit is a serial inventor, with 9 granted patents in the areas of ​​social media, BI, BSS, OSS, M2M, messaging, UX and Gaming.
X
Udi Schwartz
CFO
mPrest's Chief Financial Officer, Udi brings over 20 years of experience in finance and accounting in the high-tech and commercial industries. This experience stems from financial management roles at private and public companies in the infrastructure and service provider international markets through KPMG, one of the Big Four global accounting firms.
Udi holds a BA in Economy & Accounting from Bar-Ilan University, an MBA from Tel Aviv University, majoring in finance and is a Certified Public Accountant since 2000.